We are
Kashmir Food Store
Spices, vegetables, Halal meat and more!

| | |
| --- | --- |
| Monday | Closed |
| Tuesday | 11.00am – 8.00pm |
| Wednesday | 11.00am – 8.00pm |
| Thursday | 11.00am – 8.00pm |
| Friday | 11.00am – 8.00pm |
| Saturday | 10.00am – 7.00pm |
| Sunday | Closed |
Zijdelwaardplein 73A
1422 DL Uithoorn
Phone no. 06-26016682
Kashmir Food Store, the CO₂-emission of the aroma and flavour lover makes an unprecedented downturn!
Long ago you needed to catch a boat if you needed spices. Later people went to Amsterdam to get them, but right before king Willem-Alexander started growing a beard, Kashmir Food Store came to Zijdelwaard Shopping Centre. And they used to say everything used to be better in the early days….
Various kinds of rice, a wide range of spices, exotic vegetables, halal meat, getting yourself a scrumptious bara or fresh chicken curry and rice. A piece of ginger, plantain or letting your curls bounce with Curl la la custard, medjoul dates, roti, a bunch of fresh mint leaves and a cup with fresh olives. You probably sometimes say that you can't buy happiness, but after you have tried a bara or chappli kebab, you will definitely say you can't buy LONG-TERM happiness.
Mainly Indian/Pakistani groceries, but not without good Moroccan, Turkish, Surinamese, Ethiopian/Eritrean groceries. As a result of the demographic developments, it is possible you have neighbours down the street who are Indian.
Thirteen years ago, Kashmir Food Store was the first shop in Amstelveen, that reacted to this development.
Then The people of Uithoorn called, and their call was answered…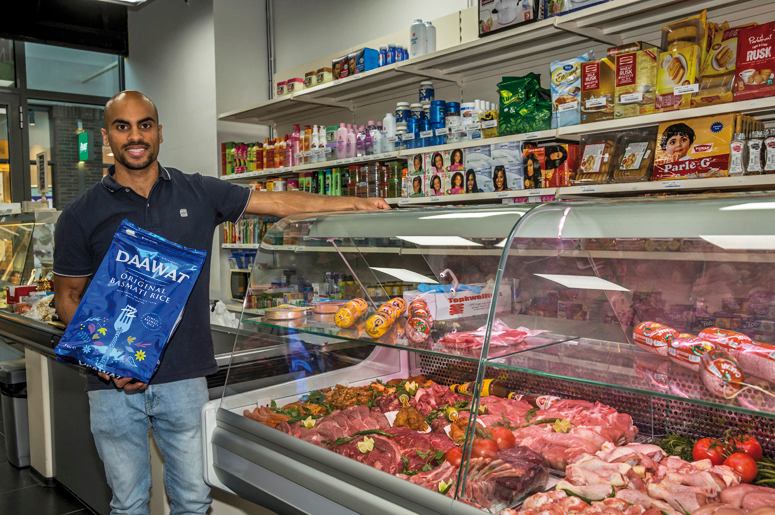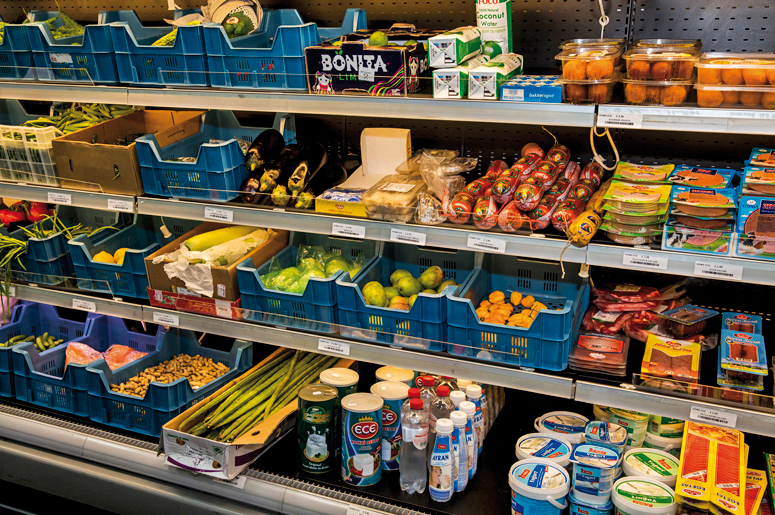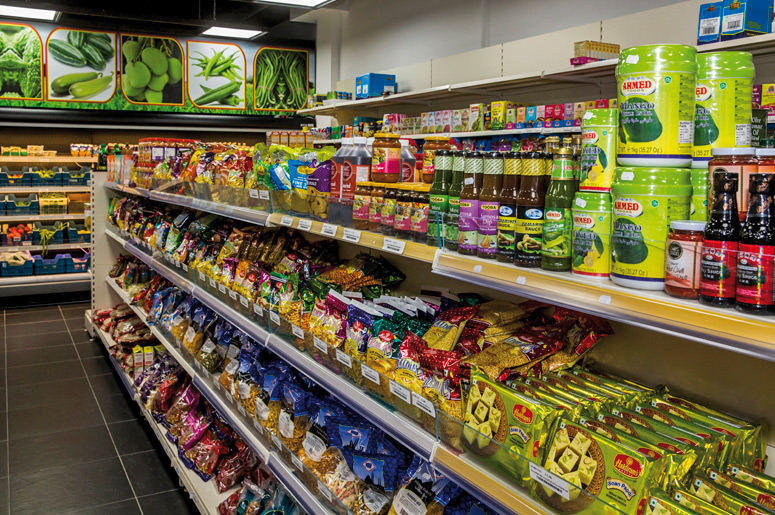 /